Farmers
Growing Good Food, Nourishing the Community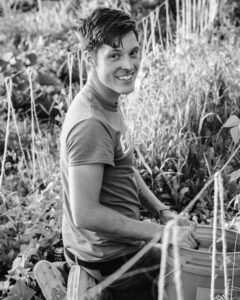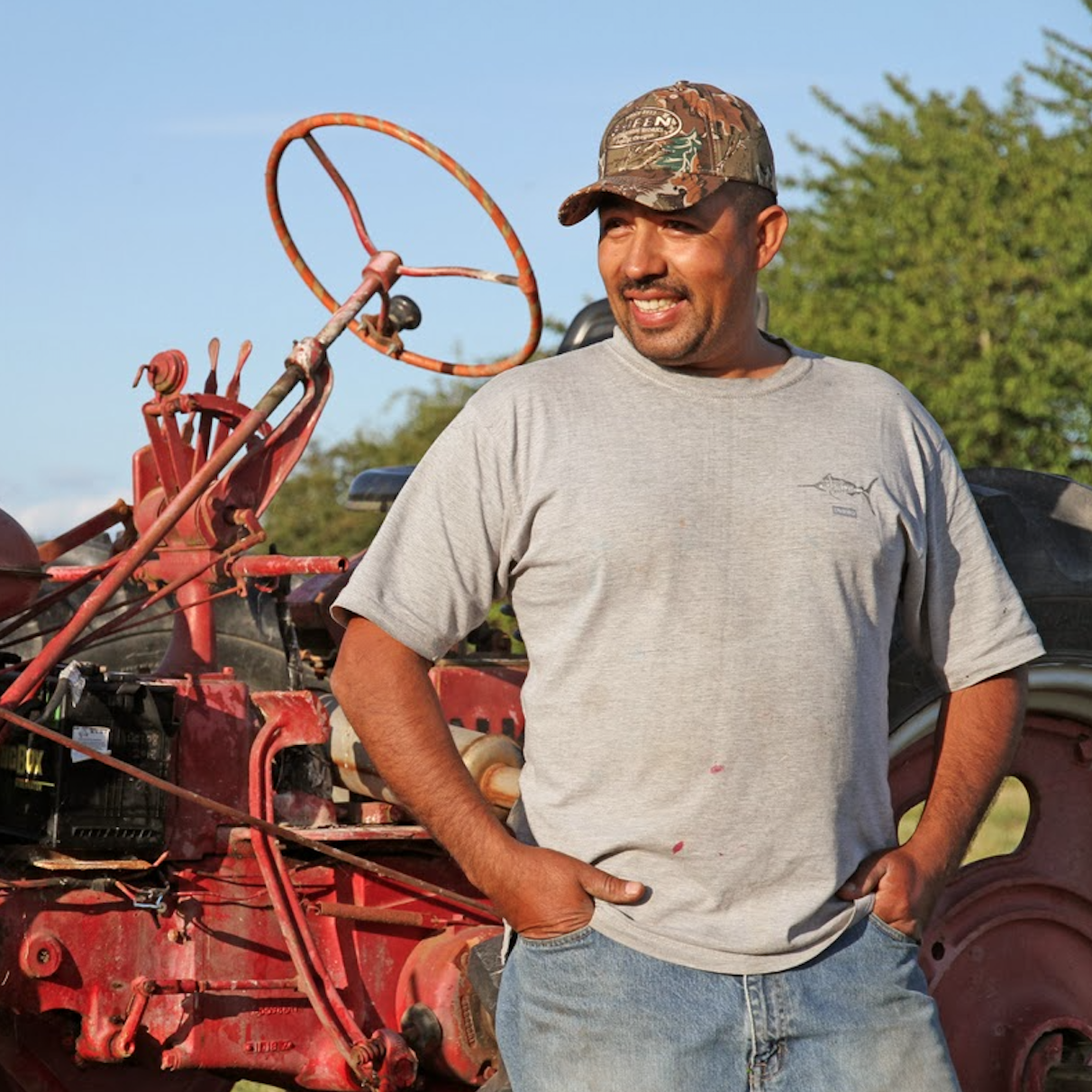 Alki Farms
Marshall comes from a long line of Washingtonians, and wanted his farm to represent all the natural majesty the Pacific Northwest has to offer. Hence the uniquely PNW name Alki. The word comes from Chinook jargon, a trading language used between early settlers and the native peoples to mean "bye and bye". He's proud to grow the best mustard greens in the Sammamish Valley, as well as squashes, herbs and other sustainably grown produce as a part of that history. Thank you for buying local and helping us protect the beauty of our land for future generations.
Website: Alki Farms
Arado Farms
Mauricio Soto and Senaida Vela are the owners of Arado Farms. Mauricio says, "The "arado" or plow is the most modern tool I was able to use in my homeland, Nayarit, to turn up the earth…While the use of the traditional plow was discontinued in the U.S by 1983, it is still used in several other countries. I am proud to have been able to experience this tool." He believes that, "One must keep working willfully on whatever they are doing until the idea of continuing to grow food and feeling a sense of freedom from it returns—maybe after many years—to one's headspace. While that highlights the 'idea' of agriculture, one mustn't forget the responsibility that comes with agriculture, just as with other industries." Senaida and Mauricio joined Viva Farms' agricultural program in 2014 and they have been growing their berry farm since.
Website: Arado Farms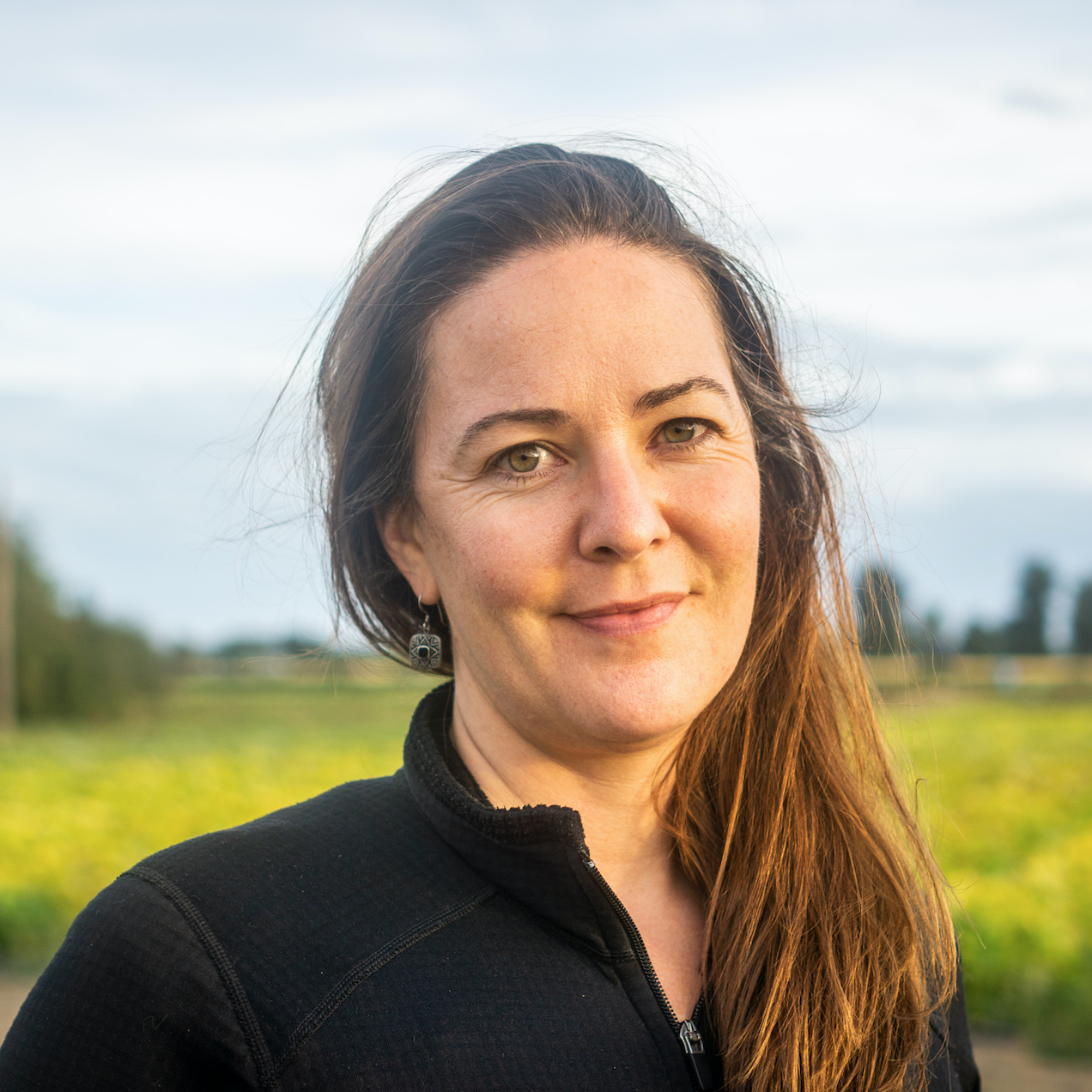 Arguta Farm
Anne Baxter is the owner and operator of Arguta Farm. After college, she travelled to the Polynesian Islands to teach high school science. It was an amazing experience and she learned a lot from her village community – including how to grow food for subsistence. While teaching her students about the nutritional value of local, traditional, and imported fruits, she began to see the value of growing Kiwis and wondered why we would grow apples in Washington State when we could be growing Kiwis! Arguta Farm is now growing and producing delicious and nutritious Hardy Kiwis (Actinidia arguta) on an 1/8 of an acre at Viva Farms. Arguta Farms is proud to be growing in an organic, sustainable, and minimally impactful way.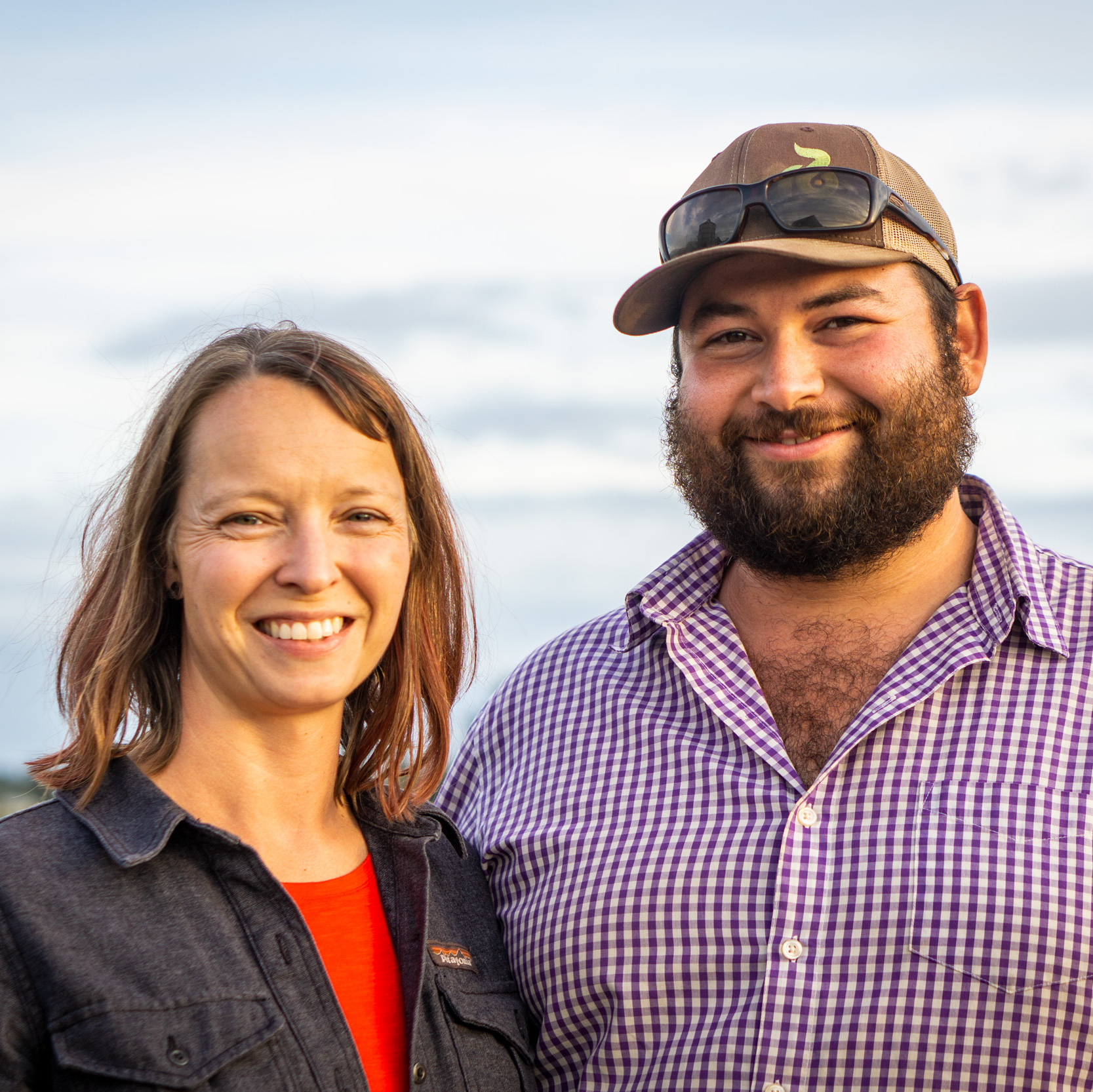 Boldly Grown Farm
Wife-and-husband team Amy Frye and Jacob Slosberg founded Boldly Grown Farm in 2015. They specialize in winter storage crops, including winter squash, carrots, onions, beets, cabbage and more. By focusing on winter crops, their goal is to extend the availability of local food into the winter months. They also grow flowers for sale and to provide pollinator habitat. Amy comes from farming roots in Minnesota, while Jacob found his love for farming on a high school trip to Costa Rica. The couple met at the Centre for Sustainable Food Systems at the University of British Columbia, where Jacob managed vegetable production and pastured poultry, and Amy managed operations, sales and marketing. "We are passionate and ambitious!" Amy says. "We want to feed a lot of people and ensure that a greater portion of the population has ready access to healthy and sustainably-grown produce."  
Website: Boldly Grown Farm
BOUNTIFUL FIELDS FARM
James is a Filipino-American who was born and raised in the Pacific Northwest. Around 2011 he developed an interest in sustainable agriculture, homesteading/green-living, permaculture and food security. After years of study he took Viva's cultivating success courses and completed the practicum in 2018. He one day hopes to be able to live more sustainably and closer to nature. It is his hope that his work as a farmer will help make local food systems more: sustainable, healthy, stable and bountiful during these trying times.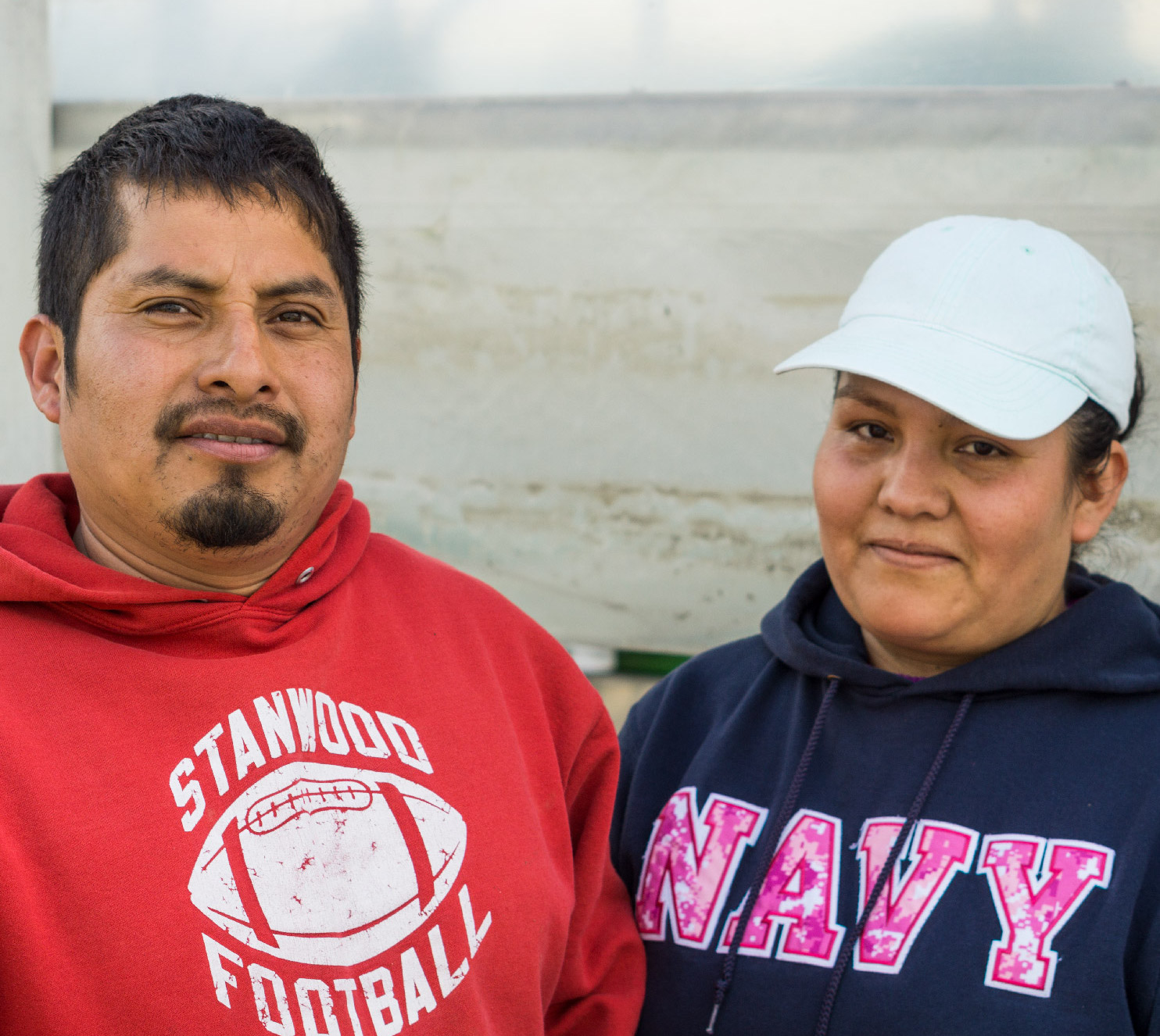 Cabrera Farms
Francisco and Zochitl Cabrera are originally from Oaxaca, Mexico. They came to California in 2003 and then moved to the Skagit Valley in 2007. In California, Francisco worked primarily in strawberry production, but here in Skagit the Cabreras specialize in lettuce, zucchini and a variety of other vegetables. A desire for increased production, efficiency, and business prompted a move from Skagit Flats to Viva Farms during 2015. Their operation produces a variety of high-quality, organic vegetables including zucchini, winter & summer squash, cucumbers, green beans, cabbage, and lettuce. From season one to season two their acreage quadrupled and Francisco aspires for more acreage, particularly in order to grow more lettuce. Zochitl is delving into the marketing realm of their business. Their children, Belen, 4 & Aidet, 8, are the inspiration for their hard work, with the hopes of one day paying both through college. When they are not at Viva Farms, the Cabreras train up and coming farmers at Skagit Flats, and relax by the river or local beach.
Website: Cabrera Farms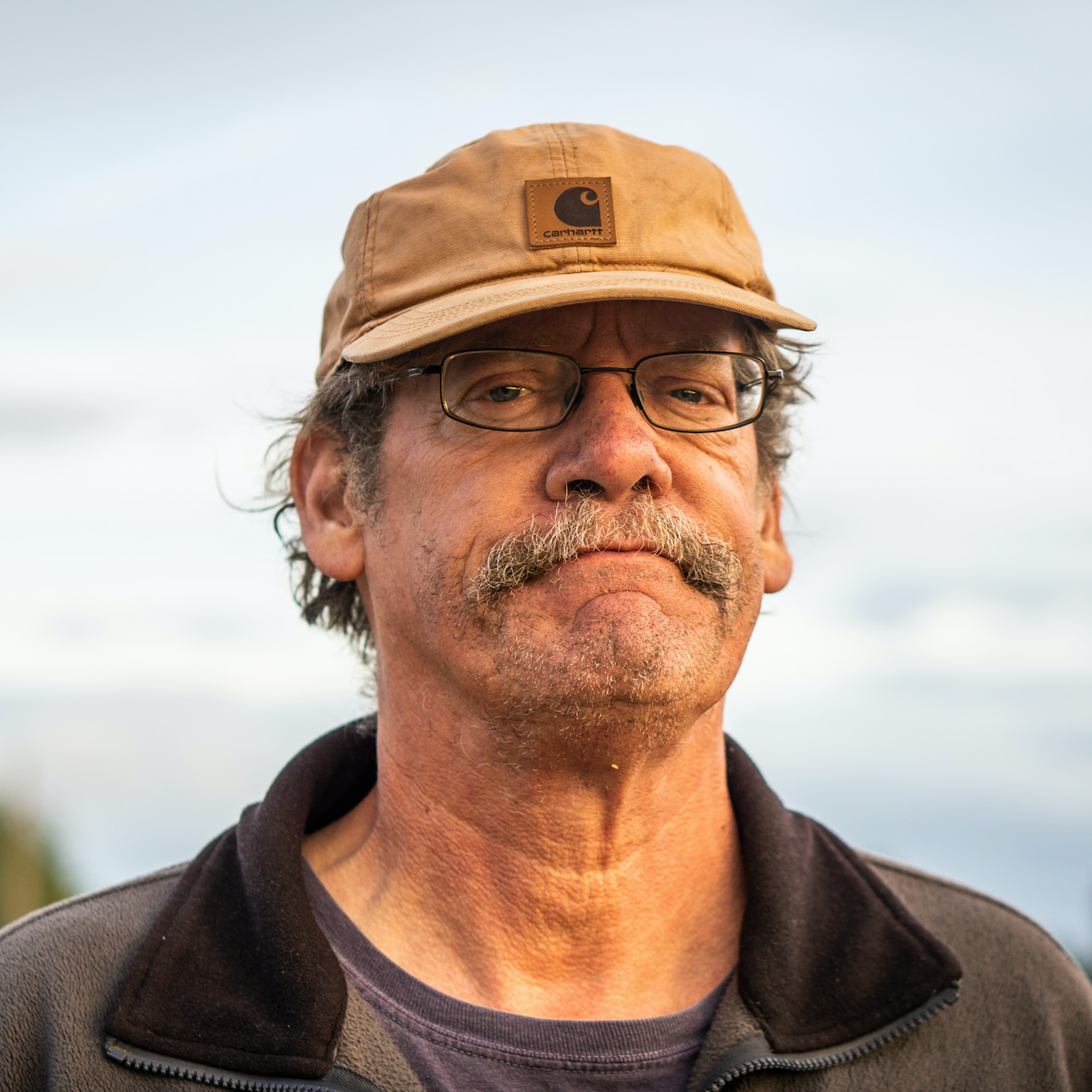 Earth Fire Farm
Bruce Lindsay has been with Viva in one way or another since 2012. He started his first season helping a friend with weed control, and got his first plot the following season. Since then, he has been farming a ¼ or ½ acre each year. A retired soil scientist, Bruce says he has "always been interested in eating good food," and wanted to learn how to grow food for himself and others. Asked about his farm name, he says that he was out hoeing chard one evening and it had the bright green glow. He had this vision that the plants are the fire form of earth — plants transform the sun's energy into food.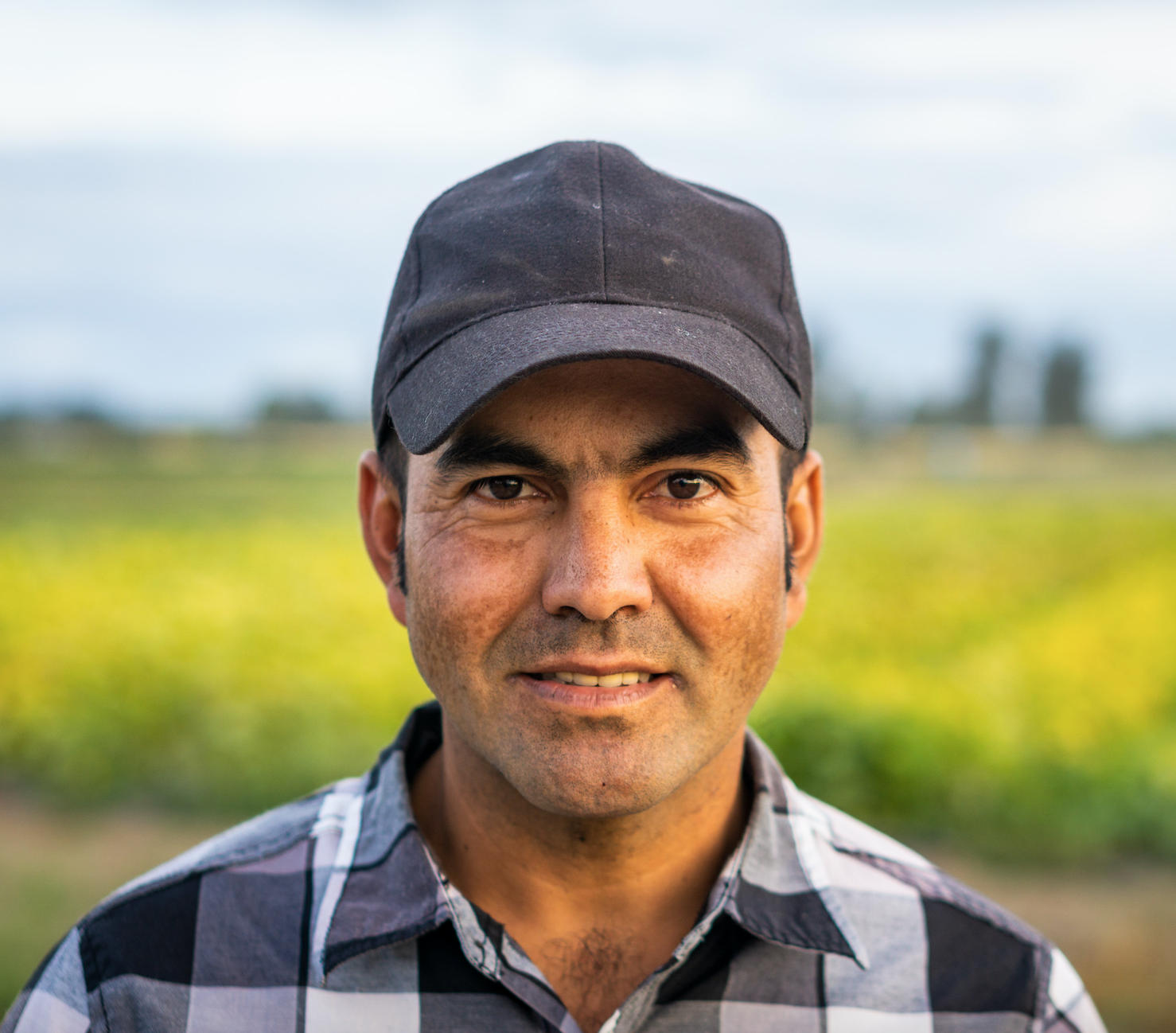 Farias Farm
Farias Farm was started by Francisco, Juan, Sergio Farias. All three founding members were born in Michoacan, Mexico. Francisco and Sergio came to the Washington State when they teenagers while Juan arrived when he was five years old. Skagit Valley has been their home away from home since. In Mexico the Farias Family had been farmers for many generations growing their own food. Once in the US all three brothers worked in agriculture for a large portion of their lives and eventually decided to start Farias Farm. Farias Farm is Certified Organic and uses sustainable farming practices. What drew the three brothers to organic farming was the idea of clean food, food that is free of pesticides and chemicals, food that you can grab and eat right out of the ground. "As farmers we only want to grow the type of food we would feed our families and eat ourselves."
Website: Farias Farm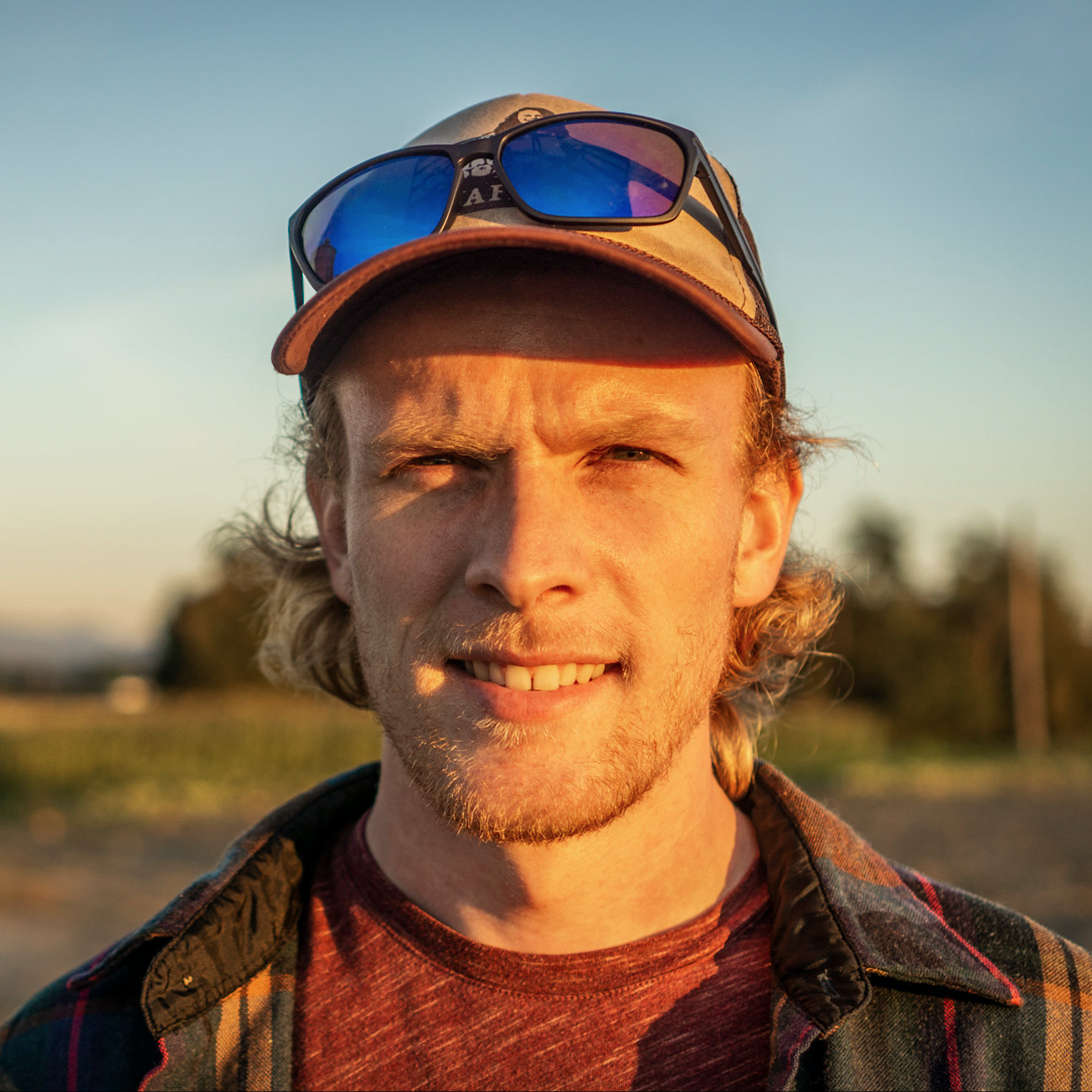 Eldur Heron Farm
Nate Minor began farming at Viva in 2017. Nate is a mathematician by training, and hopes to pursue math and farming in tandem. He has been a home gardener for as long as he can remember, and started farming when he decided to forego grad school. "Gardening was at the top of the list," he said. "I thought, 'Why not go for it?'" Nate says that yes, farming is hard work, but the lifestyle intrigues him. His goal is to turn the farm into something he can live off of while he's young. "I can teach math when I'm old," he said. Website: Eldur Heron Farm
Flowerhead Farm
Jaci Vanderwerff began farming at Viva in 2018, after completing the Practicum in Sustainable Agriculture. She grows a wide variety of flowers. Jaci says, "I love being outside and getting my hands dirty, and seeing things grow and develop from a little seed that I plant in seed trays to harvesting the flowers and seeing their beauty. There is a local slow flower movement that is happening in the USA that I am excited to be apart of. I think it's important to give people the option of buying local food as well as local flowers." 
Website: Flowerhead Farm
Regeneration Farm
Antoine Wilson and Andrew Green run Regeneration Farm. Together they are building a functioning wetland permaculture farm using an agroforestry alley cropping system. They run their farm on the triple bottom line of economic, environmental and social sustainability, using a diversified approach of (1) food production, (2) educational workshops and events, and (3) sales of regenerative and edible plants. Their business is set within the context of restoring their two acre plot of agricultural land to provide maximum environmental benefit (including carbon sequestration via topsoil creation and tree planting), ecosystem health and on-farm productivity. In 2019 they are laying agroforestry system groundwork, installing tree crops and long-term farm infrastructure while running a direct market farm growing organic vegetables and pastured pork. They have over a decade of combined experience installing, consulting on and learning from permaculture projects throughout the world.
Website: Regeneration Farm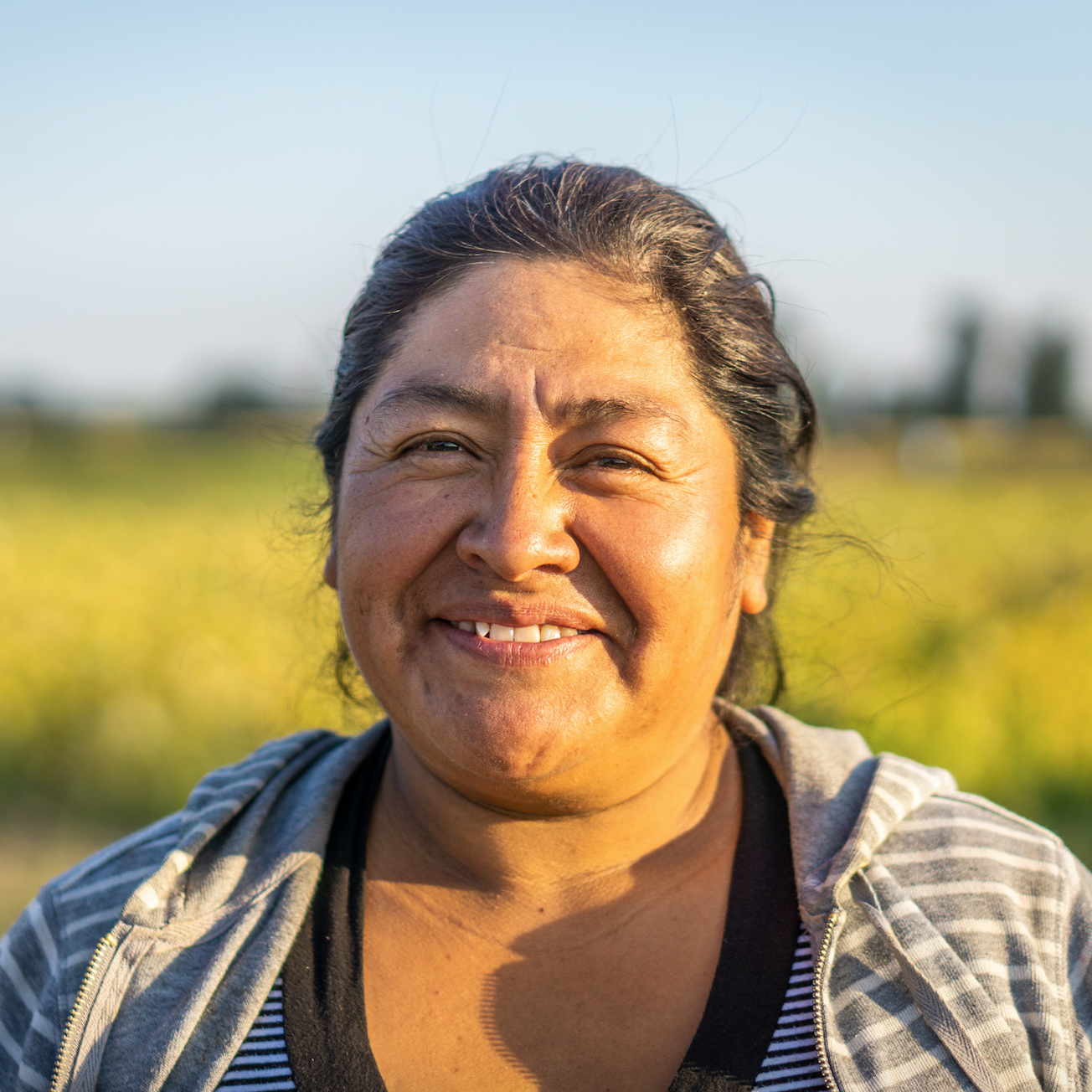 Pure Nelida Farm
Nelida Martinez owns Pure Nelida farm and began farming at Viva in 2010 but the story of her business begins 30 years ago when Nelida learned to cultivate fruits and vegetables in the fields of California. Nelida and her family eventually moved to Washington, where she learned organic practices and gained experience growing 100% organic produce. Asked about her experience farming, Nelida says: "Me gusta mucho crecer las plantas y producir bien alimentación para alguien más. ¡Me gusta mucho, este trabajo es mi pasión!" "I like to grow plants and provide nourishment for everyone. I like it a lot, this work is my passion!" Website: Pure Nelida Farm
Website: Pure Nelida Farm
RAIN SHADOW FARM
Rain Shadow is a small scale farm specializing in weekly CSA boxes and specialty bulk orders-serving Mount Vernon, Burlington and Anacortes.  Eliza Mae Andrews has worked with organic growers in western Washington for nearly a decade and is grateful to be incubating with Viva Farms until she finds permanent land in the rain shadow of the Olympic range.
Website: Rain Shadow Farm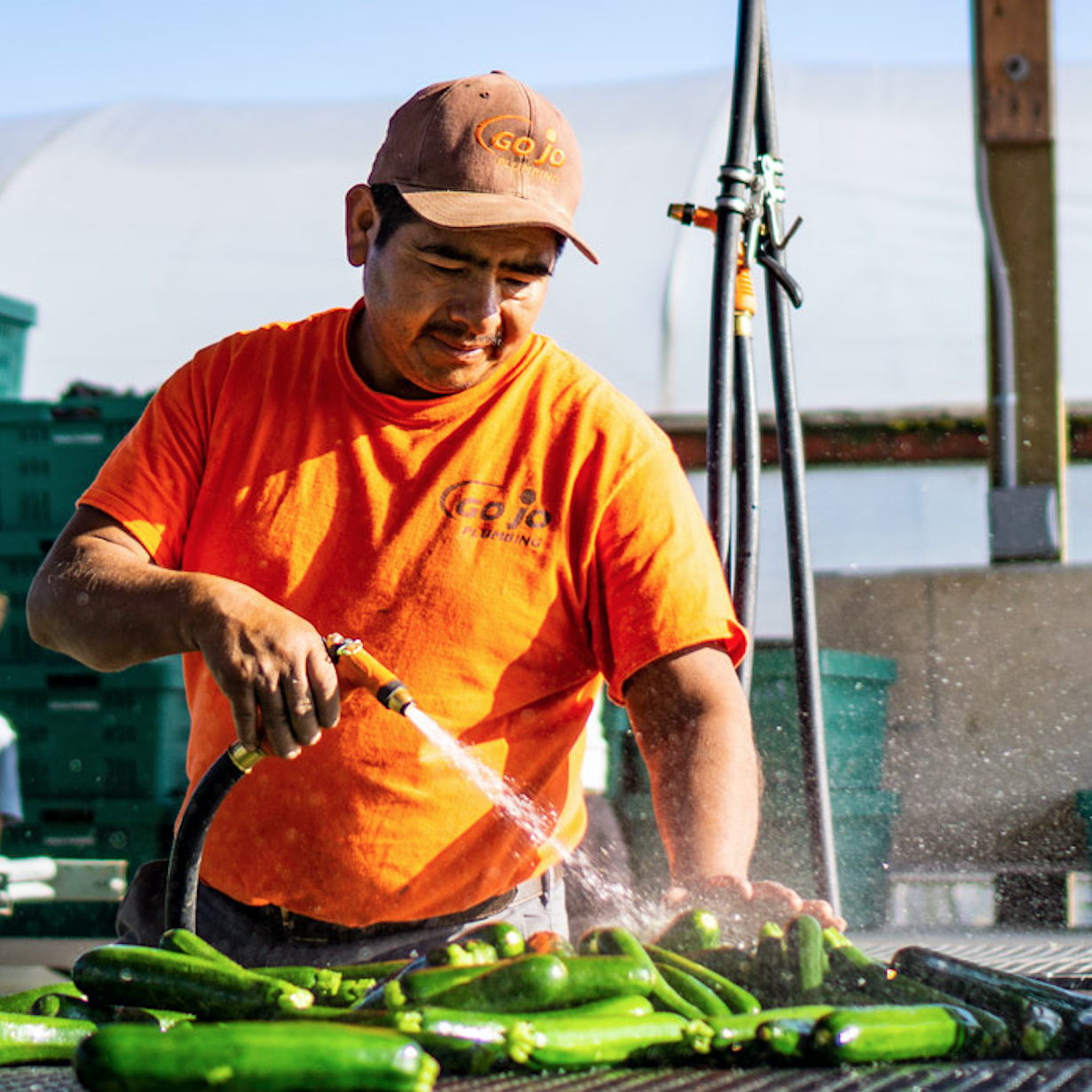 Regino's Farm
Regino Flores and Martina Gutierrez specialize in strawberries and green beans. They are among the original Viva farmers, having been with us since 2009.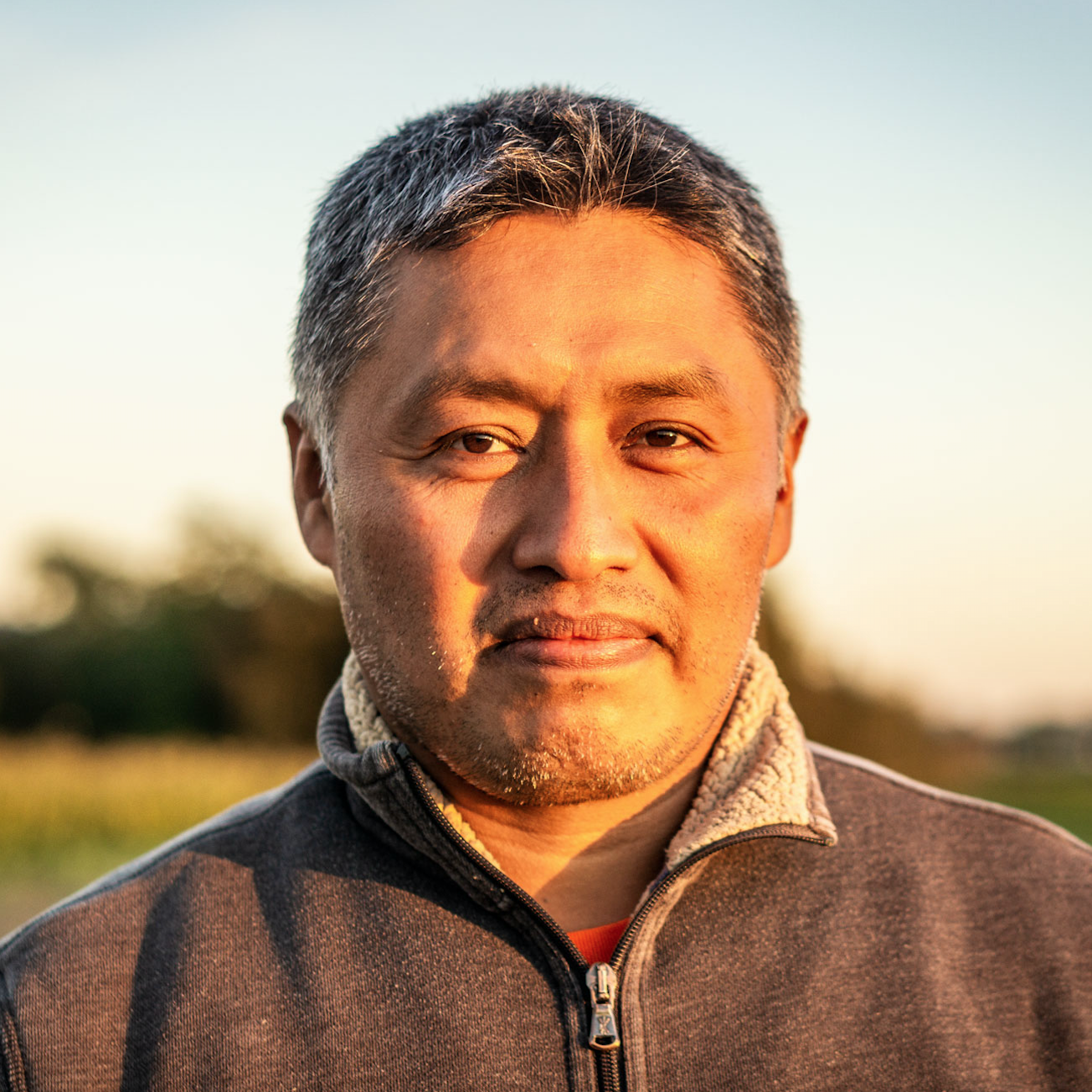 Sabino's Farm
Sabino Flores specializes in chiles, and in 2016 received a Value Added Producer Grant to build a hoop house and produce chiles for processing. Asked about his experience farming, he says: "Quiero ser un ranchero porque quiero sembrar verduras que sean saludables para comer." "I want to be a farmer because I want to plant vegetables that are healthy to eat."
Sariwa Farm
Lorna Velasco brings 20 years in social activism to her work as a farmer. She started as an intern on the SAgE student farm in 2016, and now runs her own farm, focusing on Filipino vegetables. She also maintains three community gardens at several public housing apartments in the Seattle area. "Sariwa Farm was established as a way to pass on my Filipino culinary and cultural traditions to my kids. Given that Asian vegetables are typically transported from farther regions whose growing practices are unknown, it was important for me to help reduce my carbon footprint and feed my kids pesticide-free vegetables. I grow food for the health and well-being of my family, encourage more sustainable practices for my community and lessen my environmental impact."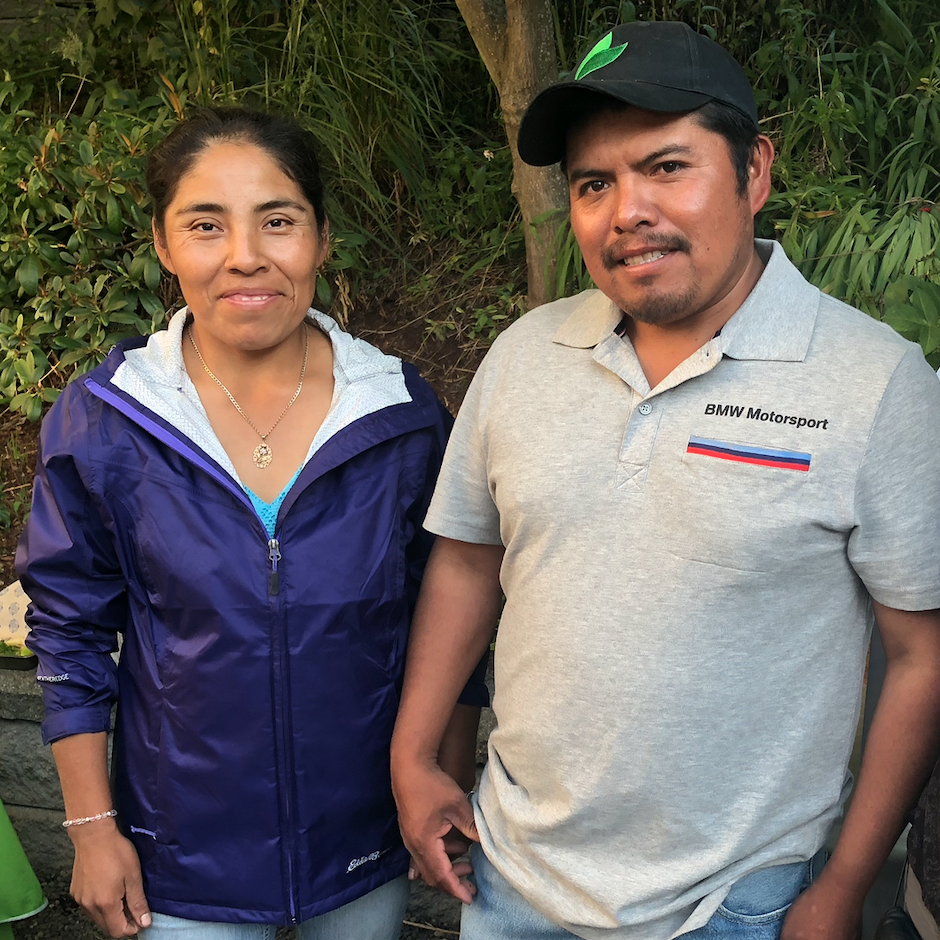 Silva Family Farms
Silva Family Farms is owned by Pablo and Maura Silva, who have over 20 years of experience working for local farms. With the help of their children, Pablo and Maura are now in their third season of growing strawberries on their own farm. Silva Family Farm specializes in certified organic Albion strawberries, which are a large, firm fruit with high sugar content and a wonderfully sweet flavor—great for preserving or serving fresh!
Website: Silva Family Farm
Sweet Hollow Farm
Vero Vergara and Caitlin Ehlers began farming at Viva in the 2018 season, after completing the Titlh Alliance Incubator Farm program. Sweet Hollow Farm is a worker-owned cooperative growing diversified vegetables on 1 acre at Viva Farms in Woodinville, WA. They also partner with various organizations in the Seattle area to promote food access.
Website: Sweet Hollow Farm
Tom's Greens
Tom Hiegler began farming at Viva in 2018, after completing the Practicum in Sustainable Agriculture. He grows a variety of mixed vegetables and strawberries, and sells at various farmers markets.
Tops & Bottoms Farm
Tops & Bottoms Farm was started to connect our family with our community through food. We wanted to raise our kids with delicious produce and help reconnect people with their farmers. Inspired by a great children's book of the same name and spurred on by questions like "how do we live more authentically in an increasingly artificial world?", we became farmers. We are dedicated to locally-grown, delicious produce from our farm to your table.
Website: Tops & Bottoms Farm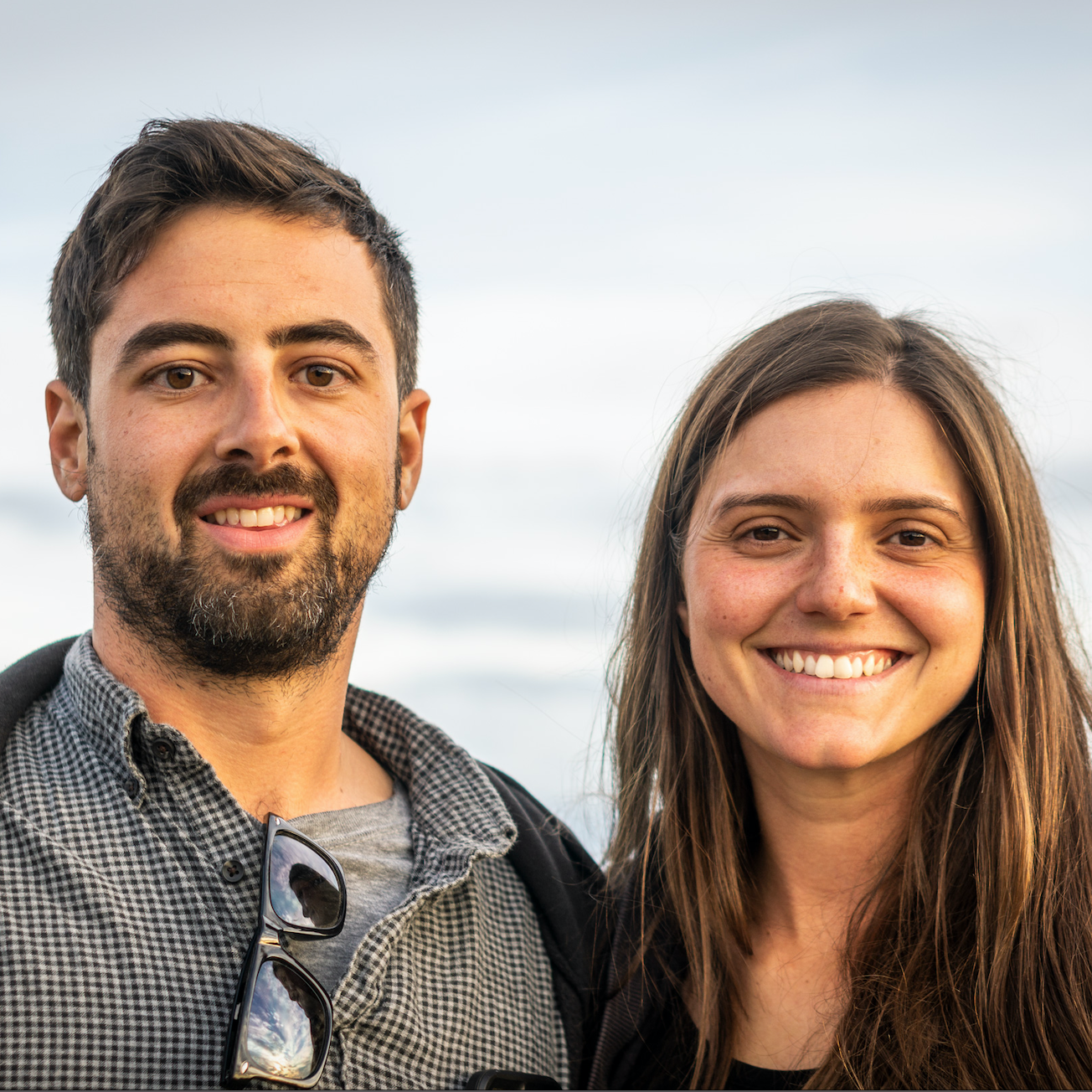 The Crows Farm
Matthew and Giana have been
farming
at Viva since 2015. They met in Vermont, working together at a
farm
-to-table Italian Trattoria, both in the restaurant and managing the restaurant garden. Seeking milder climates, they decided to relocate West and pursue new adventures. Matthew has a degree in Environmental Studies and several years of experience cooking in fine dining restaurants.  Giana has a degree in Nutrition, Food Systems and studied Permaculture Design. Combined, their unique backgrounds give them the diverse skills,  passion and work ethic to operate their 8-acre organic
farm
.
Farming
mostly for wholesale markets, grocery stores and restaurants, the crows grow a wide selection of fresh culinary herbs, edible flowers, heirloom tomatoes, salad mixes, italian specialty produce such as chicories and fennel as well as fall brassicas and winter squash.
Website: The Crows Farm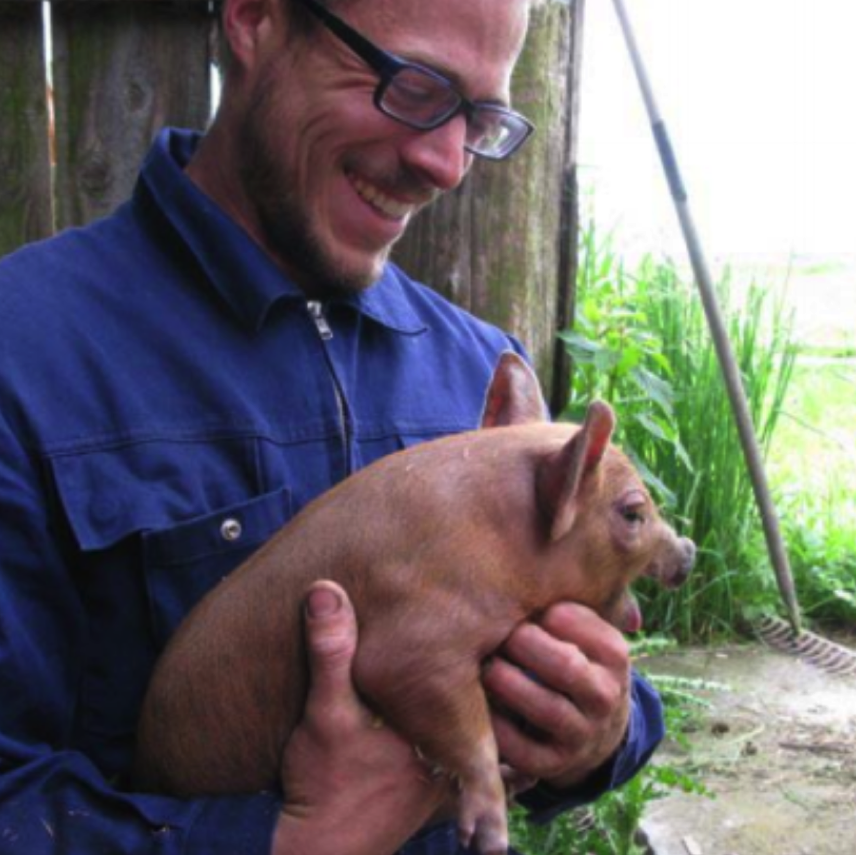 Well Fed Farms
Erik Olson grew up in Seattle, and started farming at the age of 23. He began with the idea of building a diversified natural and holistic operation, and has maintained that vision, growing a variety of vegetables for farmers' markets and wholesale, as well as raising 52 hogs for meat, and chickens for meat and eggs. He raises his hogs at Viva, and grows a wide variety  of mixed organic vegetables as well. You can find Erik at the Anacortes and Lake Forest Park farmers' markets, Skagit county restaurants, the Puget Sound Food Hub, and Skagit Valley Coop.
Website: Well Fed Farms