Farm to School
Providing Healthy Food to Skagit County Kids
Viva Farms is currently engaged in expanding farm to school (F2S) programing in Skagit County, WA, and beyond. In collaboration with the Washington State Dept. of Agriculture, we are administering a three-year USDA grant to achieve several goals:
Increase the volume of locally grown fresh produce in school food service programs, including that grown by Viva Farms participants, by building connections and supply chain availability for school food service directors.
Support farm and food systems education with our seven Skagit County school districts via school garden education. We also facilitate school trips to working farms in the area, and the Viva Farms incubator.
Creating and facilitating county-wide meetings of teachers, school garden leaders, local farmers, food service personnel and other supporting organizations to increase awareness, build capacity and a stronger local network, and share best practices and skills.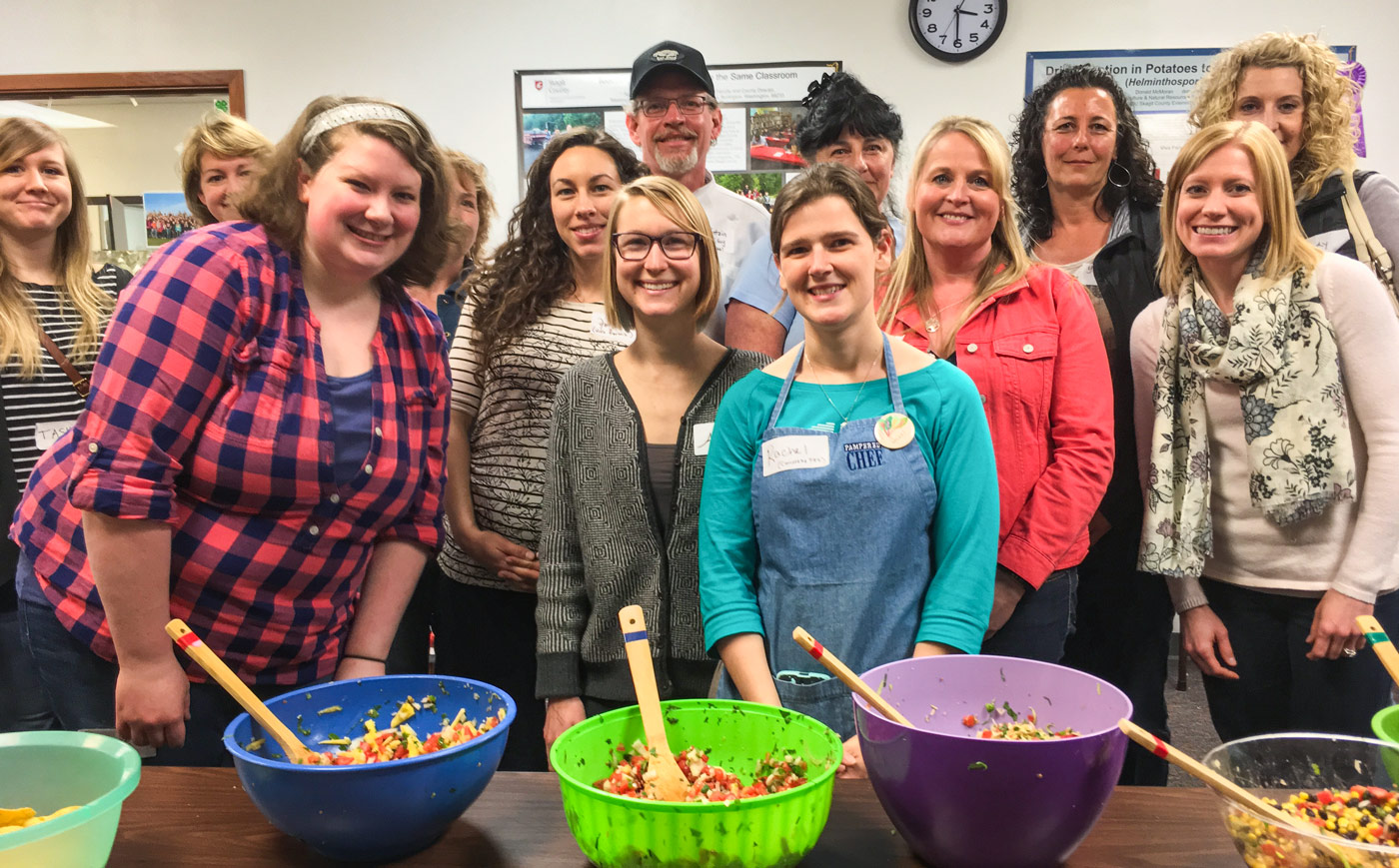 Viva Farms is currently one of five regional farms that have achieved accreditation with regional distributors to supply school food service programs (based on GAP certification, volume and product mix, and other criteria). As part of Viva's internal farmer training and practicum classes, our farmers are taught how best to qualify and participate in this sales channel.
We collaborate with a wide range of other partners in our area, including WSU Extension-Skagit County, WSU SNAP/Food$ense program, Skagit 1095, Leadership Skagit, The Bread Lab, Whatcom Farm to School, the Port of Skagit, the Puget Sound Food Hub and other local food processors/distributors.
Viva Farms is becoming a local "go to" resource for farm to school programing, school garden development and shared curriculum; organizing a winter meeting of these county-wide and regional participating partners; support for skills building/training for food service staff, i.e. knife skills and "scratch cooking"; and increasing participation in the WSDA "Harvest of the Month" program. Viva Farms F2S project lead is also working closely with the WSDA organizing effort to expand the state-wide network for farm-to-school.