Viva Farms CSA
Get Fresh, Organic Produce Delivered Close to Home
CSA stands for "community supported agriculture" and is a subscription to weekly boxes of farm-fresh organic produce. Boxes are delivered weekly and include a wide variety of locally-grown vegetables and berries, as well as recipes and cooking tips to help customers use products with which they are not familiar.
Our 2019 CSA season ends on December 18th, 2019.
Stay tuned for Spring CSA sign-up opportunities in Spring 2020!
Boxes are delivered on Wednesdays throughout Skagit County and Thursdays to Seattle. Our boxes contains 8-10 different varieties of produce. Two sizes are available. The small box generously feeds 1-2 adults, and the large box is great for 3-4 adults or a family of five.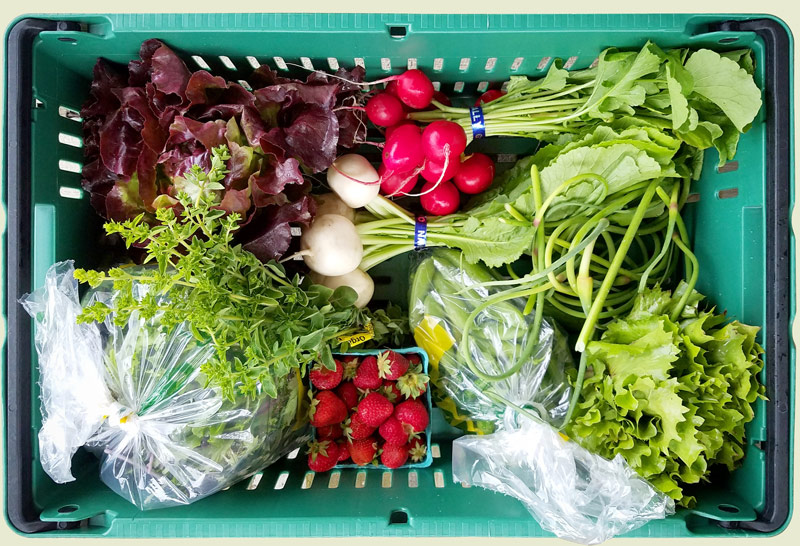 Examples of what customers can expect in their box include: fresh berries (strawberries, raspberries, blueberries, blackberries), lettuce or salad mix, sugar snap peas, snow peas, onions, garlic, green beans, cucumbers, radishes, tomatoes, peppers, cabbage, kale, chard, collards, zucchini, winter squash, cabbage, fennel, broccoli, fresh herbs (cilantro, parsley, dill, basil, etc.).
Do You Receive SNAP Benefits?
50% discount on all boxes for SNAP (EBT) recipients! See details.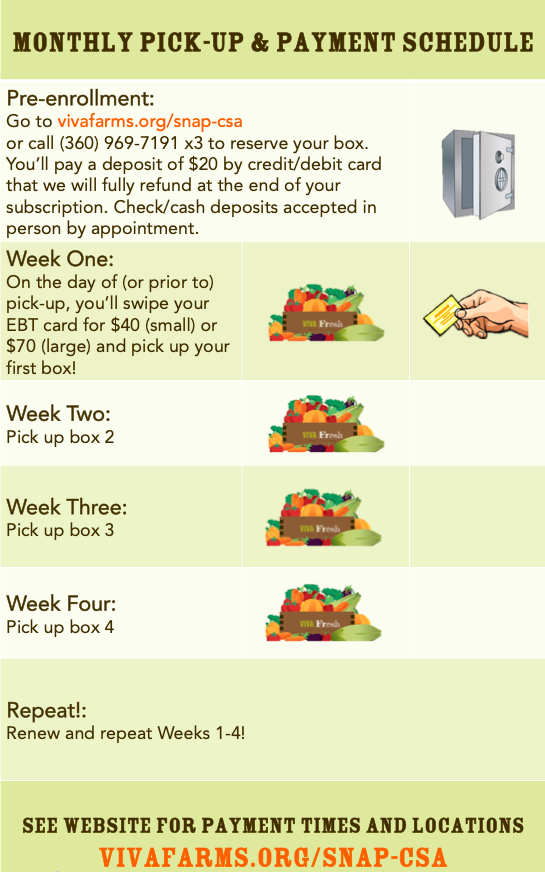 Are you a social service provider who works with SNAP recipients?
Click here
 to learn more.