Staff & Board
Our Dedicated Team
Andrew Miller
Treasurer Viva Farms, Spinach Bus Venture Group CEO, Attorney
Andrew Miller is the CEO of Spinach Bus Venture Group, a local private equity and management company that owns and operates Tulip Town and Fairhaven Mill. A Skagit Valley native and Mount Vernon High School grad, Andrew has a Juris Doctorate from the Seattle University School of Law, an MBA from Pacific Lutheran University, a Masters in Strategic Studies from the Naval Postgraduate School, a Masters in Organizational Leadership from Gonzaga University and is a graduate of the Air Command and Staff College and the National Defense University Joint Staff College.
After a career in the Air Force as an intelligence officer, followed by high-profile management stints at Expedia, Weyerhaeuser, and Amazon, Andrew knew it was time to return to his roots and get back to the Valley and raise his family. Andrew's background and experience in law, business and strategy made him a natural fit for the reconfigured Economic Development Association of Skagit County as the Director of Business Retention and Expansion. There he championed the Economic Industry Cluster program in partnership with local chambers of commerce, governments, schools, businesses, and non-profits to shape strategies and spark synergies across 14 industry clusters.
Ada Snyder
High Mowing Seeds Regional Sales Representative Northwestern U.S. & Western Canada
Ada Snyder has been a leader in the organic seed community for over 14 years, working in sales and in the field with a focus on regionally-adapted seed breeding for organic systems. She enjoys visiting farms, meeting with growers and learning their farming systems to help find varieties that thrive in their unique conditions.
Ada was born and raised in Skagit Valley. She has been a lifelong Skagit YMCA member and has been a yoga and cycling instructor there for over 10 years, supporting their positive mission to strengthen community by empowering the mind body and spirit of all. Ada and her husband welcomed their second child in July of 2019 and are enjoying their new adventures as a family of four.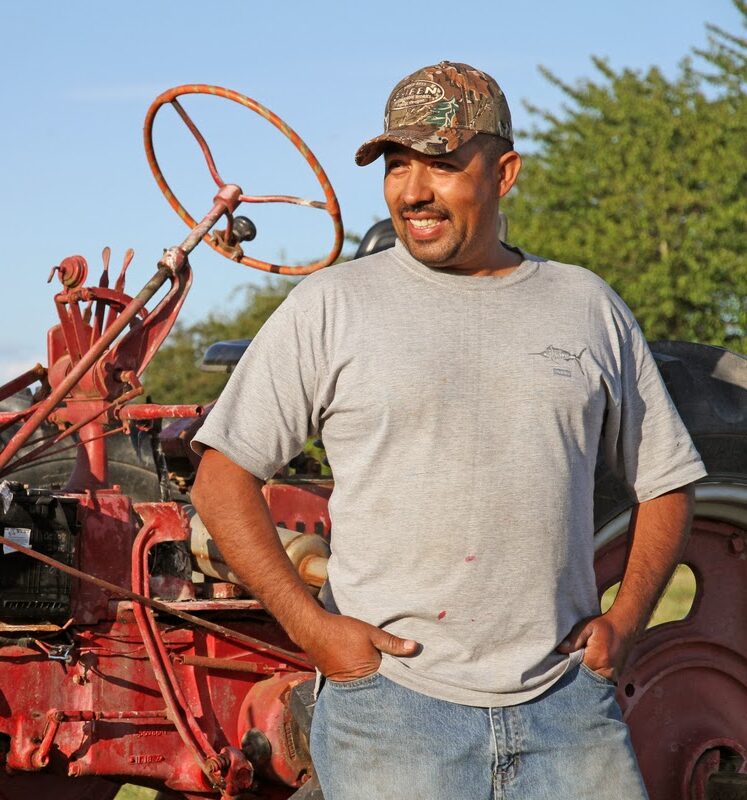 Mauricio Soto
Arado Farm Owner and Operator
Mauricio has been farming his whole life, beginning in his home of Nayarit, Mexico. Since coming to the U.S., he has worked as a farm-worker, crew boss, and farm manager in California and in the Skagit Valley. He is considered a pruning expert around the valley. Mauricio was also Farm Manager at Viva Farms for several years before deciding to go full-time on his farm, Arado Farms with his wife, Senaida. They specialize in raspberries and strawberries.
Daniel Valdez
Fuerza Consulting Solutions Consultant
Daniel Valdez grew up in the Skagit valley and comes from a farmworker family. He brings over 15 years of government and the private sector experience in the H-2 Visa programs and labor sector. Daniel managed the Migrant Seasonal Farmworker Outreach Program (MSFW) and the H-2A and H-2B programs for Washington State Employment Security Department. He also worked in the private sector consulting and helping manage an H-2A program in Eastern WA.
As a subject matter expert in the H-2 programs, and labor specialist, he brings his knowledge and experience to help Viva farms staff and farmers with labor advice, economic development, and government relations, programs and services. He is also part of the Equity and Justice Committee at Viva Farms. He utilizes his experience to advise and steer decisions of the committee.
Bill Palmer
Palmer & Associates Owner and CEO
After getting a BA in Economics from Columbia, Bill served five years as a Navy Supply Corps officer. He served twenty years as the CEO of a 100% employee owned supermarket chain in Northwest Washington. After selling the company in 1996, Bill has worked as a consultant with hundreds of companies and leaders from all industries.
Steve Brinn
Co-founder Viva Farms, Raptor Group CEO
Steve manages a family owned private equity group that invests almost exclusively in Northwest Washington food production, processing and distribution to build food system resilience and generate reasonable returns on capital. Before joining Raptor Steve directly invested in several small ventures involving land based freshwater salmon production, modular housing and food services. He previously served as COO and later Vice Chairman of Trillium Corporation, a real estate and resource investment company. Steve began his professional life as a business attorney at Brett & Daugert, where he served as Managing Partner for twelve years. He serves on the boards of Salish Coast Enterprises, Inc. (dba Skagit Valley Malting), Easy Metrics, Inc. in addition to Clario Medical Imaging, Inc., which he co-founded. Steve is a graduate of Stanford University and Yale Law School. He has been active in civic, environmental and charitable activities for many years. Steve and his family live near Bellingham, on a lake, which supports his addiction to recreational sculling.