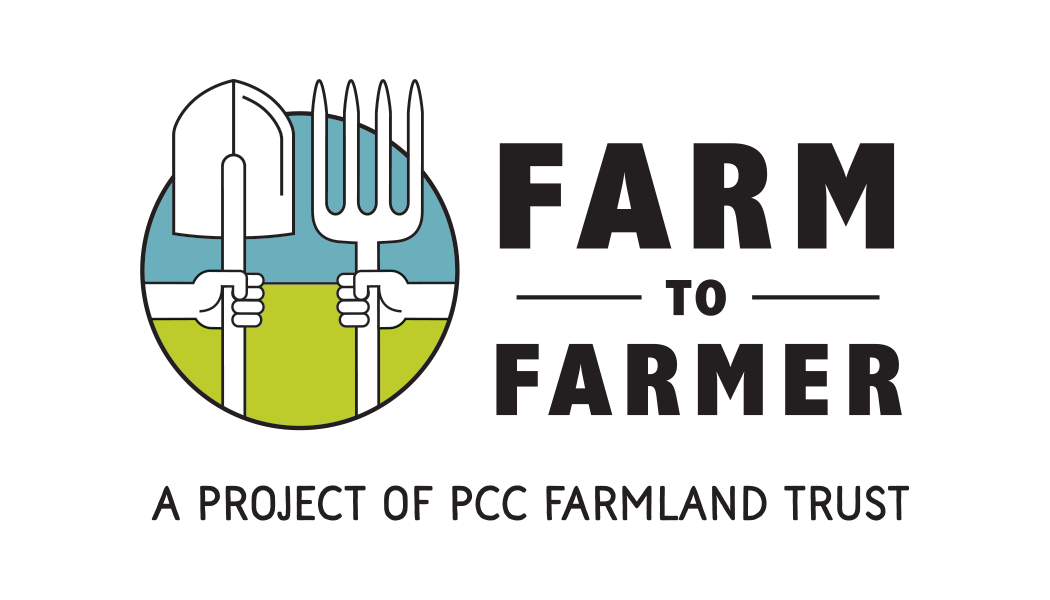 Viva Farms leverages Farm to Farmer in Skagit County, providing customized, in-person support and resources based on farmer and landowner needs in our community.
What is Farm to Farmer?
Farm to Farmer is a program of PCC Farmland Trust that launched in June 2018, enabling new and expanding farmers to connect with the land opportunities they need to grow their businesses. At the same time, Farm to Farmer supports retiring farmers looking to pass their land on to the next generation.
How does Farm to Farmer work?
Farm to Farmer is designed to meet the needs of today's food growers, combining digital and in-person solutions that are available in the office and out in the field. Farm to Farmer offers a land-matching website where landowners and land-seekers can create listings and connect with one another, in-person, place-based land matching assistance and consultation, online resources on buying, leasing, and selling land, and land access- focused events and workshops.
Who does Farm to Farmer serve?
As of July 2019, Farm to Farmer serves farmers looking for land opportunities in Pierce, King, and Skagit Counties of Washington State, building on PCC Farmland Trust's history and partnerships within those agricultural communities. All land seekers interested in farming within those areas are encouraged to participate.
Why did PCC Farmland Trust launch this project?
Carefully stewarded farmland nourishes our communities, fuels our economy, and restores our soil, air, and water. Without hard-working hands, farmland isn't farmland. PCC Farmland Trust has partnered with Washington farmers for nearly 20 years, and has come to understand their land access challenges and needs. Guided by those
insights, PCC Farmland Trust has expanded the ways it carries out its mission by working to better connect farmers to working land.